From new luxury cars to finance, service, and quality parts, the team at Century Automotive does it all! At our family of dealerships, we prioritize customer service above all else. 
We really want to build that bond of trust with Huntsville, Florence, and Cullman drivers. So, before you choose us for business, we'd like to take some time to tell you a bit more about us. We're a dealer family that puts tremendous effort into making your experience with us special!
Experts at Every Level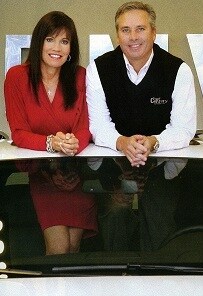 Whether you're shopping new or used cars, or any of our services, you want to work with a knowledgeable team. We want that for you, too: That's why we've staffed our organization at every level with skilled and experienced experts. We train all members of our staff to be enthusiastic, loyal, ethical, and to always go above and beyond for our customers with a great attitude and smile.
They'll provide you with all the information you need to know to make a well-reasoned decision that suits your needs. Every one of our departments stands out for its attention to quality and the commitment of our capable team.
In addition, we've streamlined the shopping experience for your convenience. You can get started online and browse our full selection of luxury cars, services, and products. Have questions as you search? Not a problem: Just open a chat box and speak with a representative from the dealer and department of your choice!
A Coordinated Shopping Experience
Shopping for a luxury car? Here on our website, you can see options from all the brands our dealerships trade. That includes some of the finest, most renowned luxury brands around, like Jaguar, Land Rover, BMW, Volvo, and Porsche.
Impressed by the size and sophisticated cabin of the Porsche Panamera? How about the efficiency and speed of the all-electric Jaguar I-PACE? Check them out in our inventory and see what trim levels, colors, and packages we have in store. If you're not looking for a new luxury car right now, we have a huge inventory of used cars of all kinds. Browse our pre-owned inventory online, and find the right one for you!
Our team of experts is happy to help you learn more about our cars. They'll even guide you to our current specials, incentives, and other deals that make driving away in a luxury vehicle easier than ever!
Our core values at Century Automotive are:
Exceptional Customer Service
Extraordinary Team Attitude
A Pillar of the Huntsville Community
Huntsville, Cullman, Florence, and the surrounding communities have helped us grow into the prominent family of dealerships we are today. We'll never forget what customers like you have done for us. In fact, we like to give back to the community however we can, whenever we can.
We've made a special effort to get to know the businesses and nonprofit groups in Madison County and beyond. In our business, there's nothing so important as building relationships on both a personal and community-wide level.
Due to our role within the community and constant efforts to provide consistent, high-quality customer service, we've received numerous awards over the years:
Century Automotive Group:
1999: Awarded the Small Business of the Year award by the Huntsville Chamber of Commerce
2002: Awarded the 2002 Alabama Retailer of the Year award by the Alabama Retail Commission
2007: Tracy Jones was selected as the 2007 Dealer of the Year by TIME Magazine. As the TIME Magazine Quality Dealer Award winner, she was the first Alabamian and first female to win the most prestigious award in the retail vehicle industry.
2014: Awarded the 2014 Alabama Retailer of the Year award by the Alabama Retail Commission
Century BMW:
1996-1998: Received the BMW Presidents Club award based on CSI and market share
2000-2005: Received the BMW Center of Excellence award for six years in a row
2003: Ranked number one for CSI in the country for the BMW sales volume group
2011: Top Honor for Profiles in Achievement for Center Sales Manager - Ron Volinski
2012: #1 BMW dealer in the country for Customer Satisfaction
2013: Profiles in Achievement for Client Advisors Al Smith, Ann Marie Lang, and Mike Reed
Century Volvo:
1994-2000: Received the Volvo Dealer of Excellence award for seven years in a row
2003-2004, 2006-2009: Received the Volvo Presidents Club award for six years based on CSI and market share
2009: Ranked #4 in our division for total CSI in our market
Century Porsche:
2009: Ranked #1 in service CSI in our region
2010-2012: Top 30 dealers in the nation
2012: #1 in the region for CSI
Land Rover Huntsville:
2011, 2012 & 2013: Received Land Rover Pinnacle Club Retailer Excellence Award for outstanding sales, service, and customer satisfaction
Jaguar Huntsville:
2012-2013: Received Pride of Jaguar Retailer Excellence Award for outstanding sales, service, and customer satisfaction.
Browse Our Inventory of New and Used Cars in Huntsville Today
Ready to shop luxury cars? Whether it's a sleek new Land Rover Evoque, a certified pre-owned Jaguar F-PACE, or something else entirely, we have you covered.
Now that you know more about the guiding principles at Century Automotive, you can start browsing our inventories or services online. If you want to learn more or have any questions, give us a call or contact us online today. We're happy to be of service!