After you've searched through our inventory, taken a test drive, and selected your desired ride, the next step is to sit down with a financer to discuss the different options available. To ensure a quick and easy car-buying process, it's important to be as prepared for financing as possible. Knowing that the average financing rate for used cars is 10.34% can help you better plan your specific budget.
Read on to learn more about the financing process at Century Automotive and how we'll help you secure the best plan for your specific needs. If our friends in Huntsville, Florence, and Cullman have any questions, reach out to a member of our team today.
See Related Post: Should I Finance a Used Car?
How to Determine Your Financing Rate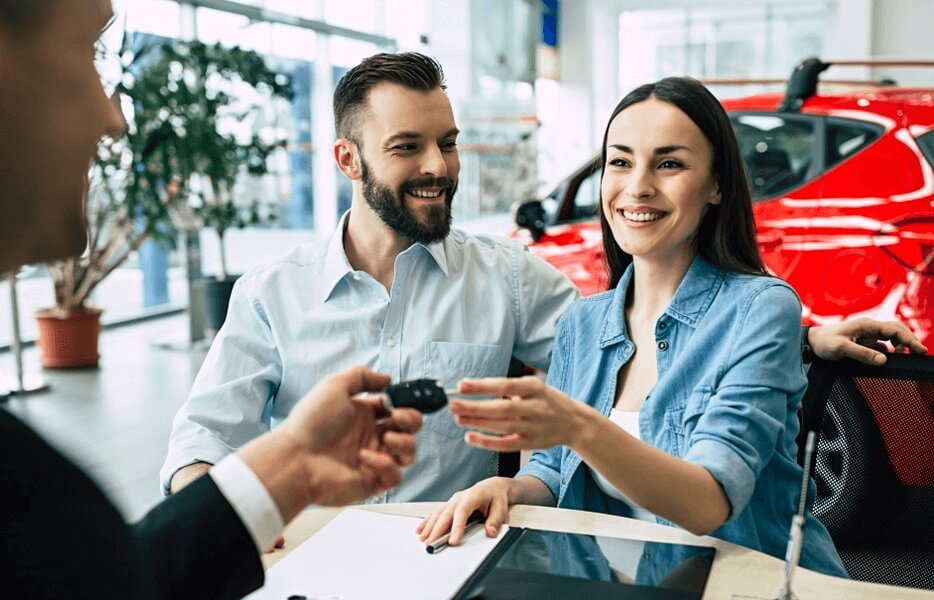 Looking to determine what the financing rate for your used car will be? Stop into our onsite finance center to meet with a member of our team who'll spend the time learning about you and your lifestyle needs. From your credit score to your annual income, we'll analyze various factors to determine your finance rate.
It's our mission to simplify the financing process as much as possible, so reach out to us today or make use of our online credit application. Simply input basic personal information and we'll get back to you quickly with information on what to expect when you sit down with a member of our team.
Simple Steps to a Quick Financing Process
To quickly get behind the wheel of your new ride, there are a few steps to follow before meeting with us to ensure the financing process is as enjoyable as possible:
Learn Your Credit Score
Your credit score provides a good picture of the type of financing rate you can expect. Finding out your credit score early affords you plenty of time to fix any errors in your report, so you can get the best rate possible.
Set a Budget

After learning of your credit score, it's important to use this information to set a budget for your used car. Make sure to calculate for insurance, interest, and other costs, such as maintenance. If you have any questions, one of our finance experts will be happy to provide you with the guidance you need.
Research Potential Rides
After setting your budget, it's time to begin researching your next car. Take the time to look at all the cars that meet your criteria and research all the different performance features and advanced systems on the market to ensure you're making a well-informed final decision.
Finance a Used Car Today
Feel prepared to begin the used car-buying journey? Get started by figuring out your credit score or speaking to a member of our finance team. You can contact us online, by phone, or chat with us from your mobile device. Once you're ready to pick out your next ride, visit the showroom at Century Automotive.
See you soon, Huntsville, Florence, and Cullman drivers!