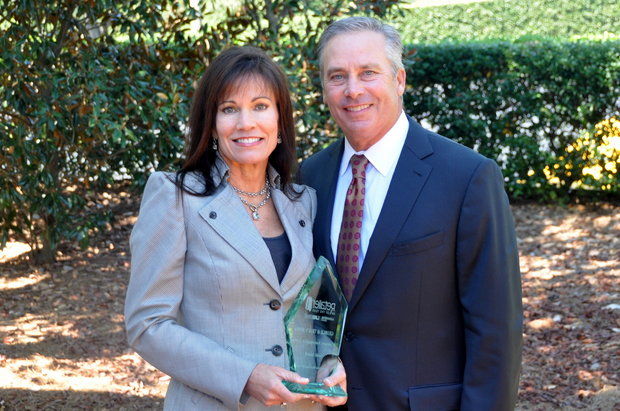 Tracy Shields Jones, president, and George Jones, general manager, of Century Automotive Group, a high-end, high-performance luxury automobile dealership in Huntsville, earned the Gold Retailer of the Year Award in the Annual Sales More Than $20 Million category. (Contributed by the Chamber of Commerce of Huntsville/Madison County)
By
Follow on Twitter
on October 21, 2014 at 2:25 PM, updated
October 21, 2014 at 2:42 PM
HUNTSVILLE, Alabama - When Tracy Shields Jones entered the high-end, high-performance automotive business 27 years ago with her father, John Shields II, it was odd at the time for a woman to take on such a male-dominated profession.
For Tracy, a third-generation auto dealer who became president of Century Automotive Group in 1993 after her father's retirement, the luxury vehicle business was simply "in her blood."
"It's something I always wanted to do," she said. "I always wanted to be like my father. I loved cars, I loved people, I loved coming to work with him. I just thought it was something I could see myself doing.
Read more here